Our President, Dr. John Rose, worked for 38 years as an Immigration Officer in the International Region of  Immigration, Refugees and Citizenship Canada (IRCC).
During his career, Dr. Rose has seen many people who have been ripped off by immigration consultants, even those who are regulated by ICCRC.  Forms were not completed properly, relevant documents were missing and submission letters were written in atrocious English.
It was obvious that many immigration consultants were not able to advocate effectively on their clients' behalf.
As a government servant, he was not able to address these issues.
He did, however, encourage his wife to become a licensed Immigrant Consultant while he continued working in IRCC.
As soon as he retired, the couple started BPS Migration with the mission of providing integrity, honesty and professionalism to its clients.
During his career, Dr. Rose processed more than 180,000 cases and managed more than 300,000 cases.  His decisions have resulted in many thousands of immigrants living in Canada today. His insights regarding the decision- making process of an Immigration Officer  distinguishes the Big Picture Migration from many other immigration companies.
For more information on Dr. John Rose, please go to Our Team.
Our Mission & Vision
At BPS, our vision and mission is to serve the public with truthfulness and integrity.
BPS follows the example of its founder – to  continue to safeguard the integrity of the immigration system set up by Immigration, Refugees and Citizenship Canada.
We will always tell the truth, even if this means losing potential business.
We are deeply committed to our clients and will serve them with the high standard of professionalism that they expect.
WHO IS THE BEST IMMIGRATION CONSULTANT?
YOU ARE!
You know your circumstances better than anyone!
We encourage you to represent yourself if
your case is simple and straightforward
you have a good command of English/French
you can interpret and follow instructions closely on the government website
Services
What We Can Do For You
Not all who would like to use our services will become our clients.
Unlike some others, our mission is not to grow rich, but to bring integrity and honesty to this industry.  
We select our clients carefully.  Each client will be provided a free assessment.  Based on the information provided, we will assess your suitability to join our exclusive pool of clients.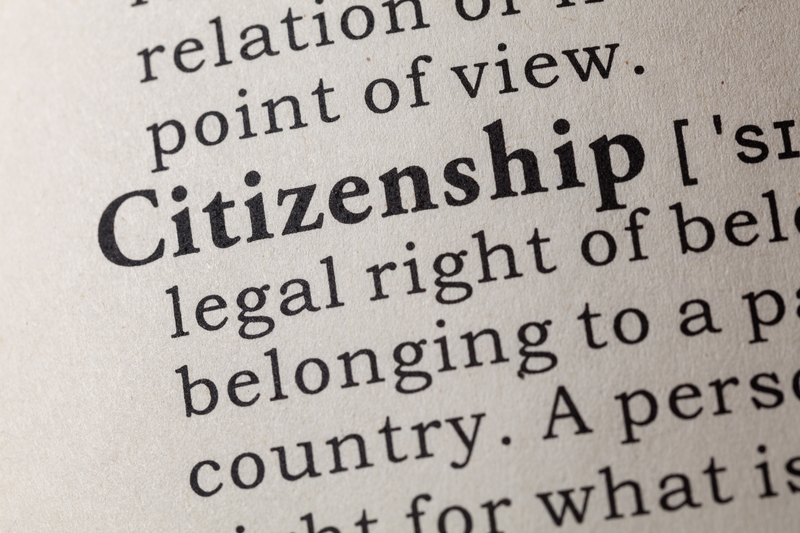 We are deeply committed to our clients and we do not want to dilute this commitment by accepting anyone and everyone just because they are able to pay for our services.
Many of our clients have become our friends and we prefer to do business in this manner.
TESTIMONIALS
What People Are Saying
"It was a great decision to select Big Picture Strategic Migration in getting my visa for Canada. Thanks for all the great service BPS has provided!"

"Honest, reliable and professional. I highly recommend that everyone should use them!"
"John has so much knowledge in this area and he is so honest! You can definitely trust BPS!"

"BPS is one of the best in this field. They know exactly how to deal with exceptional cases and I highly recommend them!!"
"BPS helped with my PR so I can be reunited with my children in Canada. John and Cartier are our friends forever!! "

"There is so much that people don't know about this process. We truly thank you for all your assistance in the process."

"Thank you so much for all of your work on this, hard to believe we have finally gotten there!!"

"BPS was a great help in preparing my PR application. The process can be intimidating because of all the paperwork and the steps involved, but John and Cartier made everything very clear and straightforward!"

"We want you to be in charge of all my immigration matters from now on!"
The Long and Winding Road (Part 1)
26 Sept 2020 @ 2.00pm
Canadian Immigration Consultants' Club
Dr. John Rose will focus
on the journey of a file from start to finish, outlining the step-by-step process of this 
journey.  Both 
Permanent Resident and Temporary Resident applications will be examined as well as the
course of processing for both 
online applications and 
those 
applications submitted to a Visa Application
Centre.
The Long and Winding Road (Part 2)
24 Oct 2020 @ 2.00pm
Canadian Immigration Consultants' Club
This was a follow up to the earlier workshop.  In this workshop, Dr. John  Rose answerd all the questions that Regulated Immigration Consultants have on the process of migration to Canada. 
Migration to Canada and Europe for Professionals
28 Nov 2020 @ 1.00pm (EST)
Online – Open to Public
In this seminar, BPS will present the various pathways to migration to Canada and Europe for professionals.  
Please go to our Blog page or Facebook to find out more or click to register: 
Zoom Seminar
NEXT STEP
More than 60 ways to migrate to Canada.